About Live Oak Pet Services
Our heritage is like the Live Oak, the roots lie buried, spread wide and deep, with leaves that remain live through the seasons. Like the mighty live oak, standing tall and at the ready, we are here, throughout the seasons, committed to providing you and your beloved pet, extraordinarily ethical and compassionate service.
Set among the lazy oaks in the beauty of the 150 acres of our family ranch, Live Oak provides a very special place for pet parents to say good bye and memorialize their cherished pet.
At Live Oak, we're here to help pet owners and veterinarians alike during difficult times that are associated with the loss of a precious pet. We are also here to help you remember and memorialize them so they will always be with you. We offer a wide variety of services and memorialization keepsakes to make this difficult time more comfortable.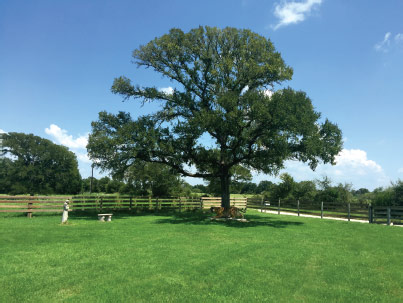 At Live Oak, we take pride in being the preferred pet memorial service provider for many clinics, rescue groups and clients who want the best for their beloved pet. As a veterinarian partner, we strive to maintain a superior reputation as the pet services company that goes the extra mile and deeply cares. It's the anchor of our being.